History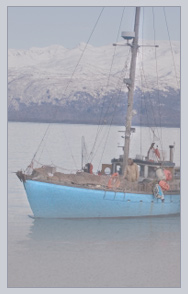 The Alaska Society of Certified Public Accountants was first proposed in 1954 by several Certified Public Accountants practicing accountancy with in the Territory of Alaska. The purpose of the organization was:
To foster and promote rules for professional conduct;
To acquaint the business public to the need for better accounting records and the desirability of entrusting their accounting and tax matters to individuals who have demonstrated their ability to handle such problems by passing a rigid examination in accounting theory and practice, commercial law and income tax practice;
To assist the Territorial Board of Accountancy in ridding the accounting profession of "unqualified or unscrupulous individuals who prey upon the business public without regard to the consequences of their acts"; and
To encourage more Alaskans to enter the accounting profession and to assure them the prestige of an Alaska Certified Public Accountants degree would not be diminished.
The first organizational meeting was held in August of 1954. There were 11 members in 1954 and grew to 38 members in 1958. The membership grew to 128 in 1972.