2015 April Newsletter
April 2, 2015

President's Message
APRIL
Well, well, well, it is that time of year.  I have officially answered "is my return done yet" about 100 times.  Even though I know I answered this 100 times last year, it seems like so very long ago.
Speaking of last year, it has already almost been one year since I became president of the AKCPA.   Oh how time flies.  The AKCPA has had its fill of highs, lows and oh crap moments. 
A few of the highs were having the Chair of the AICPA come up to see us last May in Talkeetna, having an awesome 60th year celebration in Talkeetna, being part of a legislative committee that addressed tough issues facing our profession in this state and making fantastic recommendations, and seeing the leadership academy going through a successful first year of implementation. 
The low and oh crap moment came in the following phrase "Lance, I am retiring."   Arghhhh.  That was my first thought.  When someone has been the face of an organization so long, what do you do?  I can tell you what you do; you say "thank you for all of your time and effort and for being the face of our fantastic organization."
We put together a search committee that did a fantastic job and found another awesome individual to help run our Organization.  Crista, maybe in 30 years you will be saying the same phrase "I am retiring."  I know I know it may be 40 years until retirement, but just hang in there.  You already know that CPAs are COOL, so that helps.
It has been a crazy year at the Alaska Society and I know that Josh McIntyre will do a fantastic job this coming year assisting in leading AKCPA into its next 60 years.
On a business note, I attended the AICPA Regional Meeting with John Rodgers on March 20th in L.A. (yes, that date is correct) and noted there are still many pressing issues facing our profession.  I can say that the AICPA is pushing to have the IRS get special funding set aside for tax preparer and taxpayer assistance.  This is awesome news for anyone trying to get a hold of the IRS.  It has been a struggle to get any sort of help even on the simplest issues.  The Council Meeting had a great breakout session to get input on how the AICPA and the State Societies could be more collaborative to support each other.  As always, Barry Melancon did a great job speaking to us about many other initiatives that are in the works at the AICPA.  I know John Rodgers will report at the annual meeting, so I will let him have the floor on what other issues the AICPA is advocating for.
The Leadership Academy application process is now closed and Amy Cooper will coordinate with the Leadership Academy Candidates to make this another successful endeavor.
If you have not signed up for the annual meeting, please make sure you get registered ASAP.  It will be another awesome event to socialize and learn. 
You can see by the picture above that my mind is set on rafting away down some river starting in May and continuing through the summer.  If you do need me, please leave a note by any random boat landing as I will get your message sooner or later.  If you need an immediate response, please send your message via carrier pigeon.
I want to say "thank you" to all who continue to make our Organization so awesome.  Please continue to encourage the younger leaders to be active in the AKCPA; we are always welcoming new participation and new vision.
ANNUAL MEETING
The Annual Meeting has been set.  The dates are May 27th through May 29th.  The Annual Meeting will be in Anchorage this year at the Sheraton Anchorage Hotel and Spa.  Wednesday, May 27th, will begin with CPE with Gary Zeune on "Fraud and Abuse in Government and Nonprofits 2015 Update" and then our opening reception begins at 4:00 p.m.  The fun continues through Friday and concludes with the annual business meeting. 
On Thursday, May 28th, our special guest from the AICPA, Suzanne Jolicoeur, will speak.  She is involved in State Regulations and Legislation and will be talking about Alaska Statute and Regulations vs. Uniform Accountancy Act.  It should be an awesome event to attend.
Overall, I am very excited for the annual meeting and as always our meeting committee has done a fantastic job getting this together. 
For more details and to sign up, please look at the www.akcpa.org website.
Thank you for allowing me to serve this past year as your President and any issues going forward, please contact Josh.  Have a great year everyone.
Lance 
My Farewell
I'm sure most of you have heard by now that I will be retiring at the end of this fiscal year.  It has truly been a pleasure to serve the society, first as CPE Director and then as your Executive Director.  I first started with the society as a part time employee and in 1993 I accepted the position as the Executive Director.  I've had the pleasure to work with so many wonderful professionals across the state.  I have to say that you all are a wonderful caring group.  I've heard it from many discussion leaders "how our members are a great group of professionals and actually like each other".  You genuinely care about the future of the profession and the state society.
The Alaska Society has been fortunate to have strong leaders and committed volunteers.  Whenever asked to serve on a committee or task force, you have offered overwhelming support.  I've had the opportunity to work closely with many of you and I want to thank each Board of Directors, committee chairs, task forces and the membership for volunteering your time; each of you has given the society (and me) your continuous support.  
I have enjoyed the professional relationships I've developed over the years. I appreciate the opportunity that you have given me to serve as the Executive Director of the AKCPA and I am proud of the association and all we have accomplished.
I am sad to be leaving on one hand but excited for the future.   I will continue to live in Anchorage.  I have some travel planned and will definitely be spending time with my 7 grandchildren.  I'm blessed that they also live in Alaska. 
My best wishes to the Alaska Society of CPAs and Crista Burson, the new Executive Director during this time of change.  My wish is for a smooth transition and I hope when asked you will continue to offer your support big or small. 
It is hard to believe that it has been 30 + years.  Where has the time gone…………………… I will miss you all!
Linda
Committee Volunteering Opportunities
Over the years, I have had the opportunity to work on various committees. At this point in our state Society's history involvement from our members is more important than ever. Our executive director for the last 30+ years will be retiring. In our next fiscal year, we will be starting with a brand new director, Crista Burson, who I believe will do a fantastic job. Unlike other states, our society has a paid staff of one, so the only continuity will be the membership and board. Existing committee members and chairs will need help to support the all of the important functions of our Society. This past year our Legislative Committee saw an influx of new volunteers, and was able to help the state board work though issues that had been unresolved for more than 10 years. I know that our Technology Committee and Financial Literacy Committee are in need of additional volunteers. 
I encourage you to consider what your strengths and passions are and think about how you can use them for just a few hours out of this next year to help the accounting profession in Alaska though involvement with our state Society Committees.
Thanks,
Josh McIntyre
Class of 2016 Leadership Academy Participants
The Academy will consist of a one-day session in the fall of 2015; a webinar in January 2016; and a two to three-day session in June 2016.  We would like all incoming participants to join us at the 2016 Annual Meeting.
Rhonda Bohart - RJG, A Professional Corporation
Arianna Haines - BDO USA, LLP
Nicole Herbert - Cook & Haugeberg LLC
Rachel Hanks - Warwick & Schikora, PC
Audrey Lance - Thomas, Head & Greisen
Margarita V. Pelkhe - Thomas, Head & Greisen
Abigail Riggs - RJG, A Professional Corporation
Katelyn Senn - Rulien & Associates, LLC
Adam Sycks - Elgee Rehfeld Mertz, LLC
Samuel Thompson - BDO USA, LLP
Leonardo P. Wassilie - Swalling & Associates, PC
Member Spotlight
Kevin J. Walsh, CPA, CGMA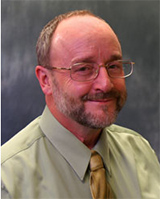 Self-proclaimed tax nerd, Kevin J. Walsh, CPA, CGMA is more than that just an accountant. From a tax industry veteran, father of five, music lover, to wannabe Irish Tenor, he truly is one of a kind. And, if you tell Kevin you plan to visit Alaska, he will be happy to give you tips on enjoying his native state — a state in which he clearly takes pride. A graduate from the University of Alaska with a degree in Accounting and Finance, he is currently a Director/Shareholder at Walsh, Kelliher & Sharp, CPAs, APC in Fairbanks, Alaska. I sat down with Kevin and we discussed his family, his practice, and his passion for the world.  See March 2015 AICPA Tax News for full article.
AKCPA 2015 CPE Catalog
You can print the AKCPA 2015 CPE Catalog by clicking on the link below.  It is also available on the society website under the news section in a pdf format for your convenience to print out and plan your CPE for the coming year. http://www.akcpa.org/writable/news/2015_cpe_catalog.pdf
Exclusively available to AKCPA Members are several Value CPE Options.
Early Registration - Register by June 1st and receive a $50 discount on each 8 hour CPE program and $25 for each 4 hour CPE Program.
Season Pass (for individuals) - You cannot find a better CPE value than the Season Pass for only $1350.  The Season Pass allows you to take up to 48 hours of CPE from June 1st through December 31st. 
Season Tickets (for companies or firms) - The Season Ticket book is only $2500 and can be used to register individual members of your company or firm for ten 8 hour CPE programs from June 1st through December 31st. 
The complete CPE Policies and Information can be found on the society website at www.akcpa.org under the CPE tab.
Remember this is a renewal year for licensure and you must complete 80 hours of continuing education which must includes 4 hours of Alaska Specific Ethics.  
 2015 AKCPA Annual Meeting
May 28– May 29, 2015
Sheraton Anchorage Hotel and Spa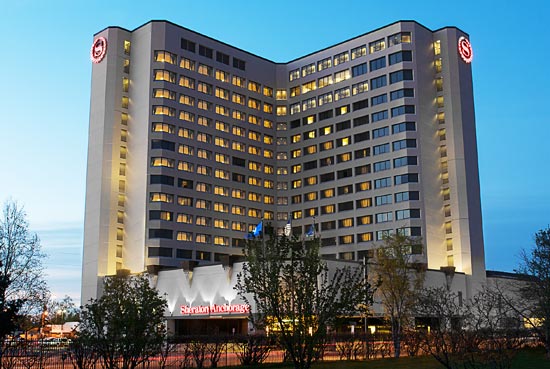 Register by May 1st for only $395
Recommended 8 hours of CPE
Plus Optional CPE Session available
(not included in the annual meeting registration fees)
May 27, 2015
Gary Zeune's Fraud & Abuse in Government & Nonprofits 2015 Update
We need your participation!
 SIGN UP NOW!!
http://www.akcpa.org/cpe/catalog/052815-2015_annual_meeting_cpe_conference