2015 May AKCPA Newsletter
May 1, 2015
 
President's Message
MAY 2015
There is no way I could start my first article as president without saying "Thank you!" to Linda Plimpton one more time. For those of you who were unable to make it to her surprise retirement reception, we had a wonderful time. There were a lot of smiles and laughs, and maybe a few tears. Thanks to the generosity of members who contributed to gifts for Linda, she left with a number of gifts selected by some of our members who know her best. Also, thanks so much to all of the people who put her reception together! In total we had close to 50 people stop by, including many long-time members.
Looking forward, we are very fortunate to have a talented and motivated executive director, Crista Burson, who brings many years of experience working with a member-oriented non-profit, as well as some inside knowledge into the world of CPAs from her mother, Carol Batson, who some of you may know. While every year has challenges, in many ways this year as a state society we are in a stronger position than we have ever been.  We have adapted to changes in how and when people take CPE, and we are looking forward to a second class of the AKCPA's Leadership Academy, with 11 excellent candidates (more than double our first class). We have a very strong group of continuing board members, and we are adding some excellent board members who are committed to our profession in Rebecca Martin, and Kristine Kennedy. We have good connections to the two largest universities in Alaska, UAA and UAF, through past-past president Amy Cooper (not sure if she knew that was a position, but I am planning to do whatever I can to keep her involved) from UAF and current board member Stacia Straley from UAA, as well as all of our Relations With Education Committee Members.
Linda's retirement has really made me reflect on the value of connecting new CPAs with experienced CPAs. Not only does this provide the opportunity for newer members to benefit from the knowledge and experience of long-time members, it also gives more seasoned members the opportunity to benefit by working with some of the best and brightest new CPAs. Through leveraging our connections to Alaska's universities combined with the graduates from our Leadership Academy we should have a regular influx of new members bringing fresh perspectives. As far as getting experienced CPAs involved, I would love to have everyone who falls into this category at the annual meeting to give a warm welcome to our newest CPAs, and our new executive director.   
Speaking of the annual meeting, if you have not registered, please do so as soon as you can. I know there are some fun activities planned, along with great speakers!
Josh McIntyre
Thank You For Your Service, Linda!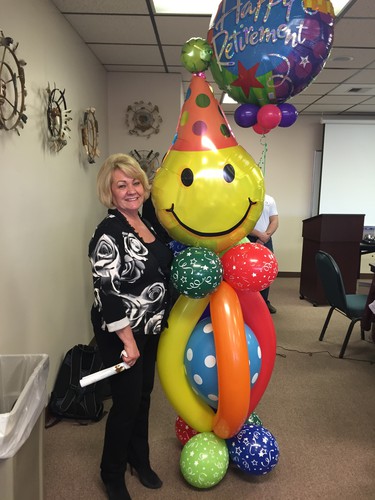 2015 AKCPA Annual Meeting
May 28 – May 29, 2015
Sheraton Anchorage Hotel and Spa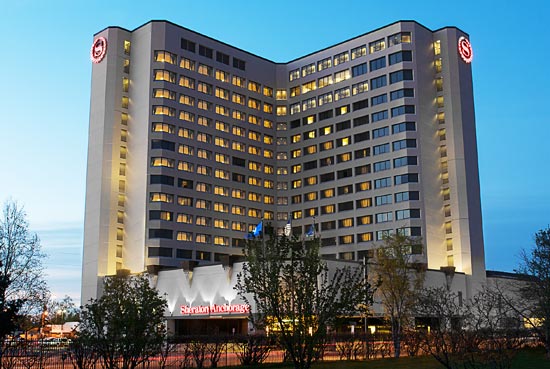 Register by May 1st for only $395
Recommended 8 hours of CPE
Plus Optional CPE Session available on May 27th
(not included in the annual meeting registration fees)
May 27, 2015
Gary Zeune's Fraud & Abuse in Government & Nonprofits 2015 Update
We need your participation!
 SIGN UP NOW!!
http://www.akcpa.org/cpe/catalog/052815-2015_annual_meeting_cpe_conference
AKCPA 2015 CPE Catalog
You can print the AKCPA 2015 CPE Catalog by clicking on the link below.  It is also available on the society website under the news section in a pdf format for your convenience to print out and plan your CPE for the coming year. 
http://www.akcpa.org/writable/news/2015_cpe_catalog.pdf
Exclusively available to AKCPA Members are several Value CPE Options:
Early Registration - Register by June 1st and receive a $50 discount on each 8 hour CPE program and $25 for each 4 hour CPE Program.
Season Pass (for individuals) - You cannot find a better CPE value than the Season Pass for only $1350.  The Season Pass allows you to take up to 48 hours of CPE from June 1st through December 31st. 
Season Tickets (for companies or firms) - The Season Ticket book is only $2500 and can be used to register individual members of your company or firm for ten 8 hour CPE programs from June 1st through December 31st. 
Remember this is a renewal year for licensure and you must complete 80 hours of continuing education which must includes 4 hours of Alaska Specific Ethics.  
Complete CPE Policies and Information can be found on the society website at www.akcpa.org under the CPE tab or by following this link http://www.akcpa.org/cpe/policies.
The AKCPA is on Facebook
https://www.facebook.com/pages/Alaska-Society-of-Certified-Public-Accountants/166088426789479?ref=bookmarks
Renew Your AKCPA Membership Dues Today!
http://www.akcpa.org/members/dues
Five Reasons to Join
The Alaska Society of CPAs…
1.  Stay Current – The accounting profession is constantly evolving and changing.  As an AKCPA member, you can receive the latest information and profession updates that matter most to you as a CPA.
2.  Advocacy – The AKCPA wants your voice to be heard.  The AKCPA is represented at AICPA Council, provides liaison and representation before the IRS as well as input on legislative issues that affect the profession in Alaska.
3.  Leadership Opportunities – The AKCPA offers members committee volunteer opportunities in a wide variety of areas ranging from Accounting & Auditing, Legislative to Taxation and Financial Literacy.  Committee service allows members to contribute to the profession and to the community.
4.  Professional Development – The Continuing Professional Education Programs (CPEs) offered through AKCPA are among the most highly rated in the nation and include the most qualified discussion leaders.  AKCPA members receive valuable CPE discounts.
5.  Alaska CPA Community – The AKCPA offers opportunities for members to connect with other CPAs in your area of the state.  Members develop a network of fellow professionals and technical experts through business and social interaction with peers.

E.D.G.E. (Evolve. Distinguish. Grow. Engage.)
E.D.G.E. is all about your professional role today, your goals for the future and how to close the gap with new leadership and communication skills, technical know-how, expanded career connections and so much more.
From maximizing your career trajectory and interpersonal communications, to preparing for succession planning and even the future of the CPA profession, you'll discover what it takes to be a standout professional and how to reach goals beyond your imagination.
http://www.aicpa.org/INTERESTAREAS/YOUNGCPANETWORK/CPEANDEVENTS/EDGECONFERENCE/Pages/conference-overview.aspx