June 2016 AKCPA Newsletter
June 30, 2016

John Rodgers, Josh McIntyre, Rita DeLaTorre and Rebecca Martin answering questions in December at Leadership Academy.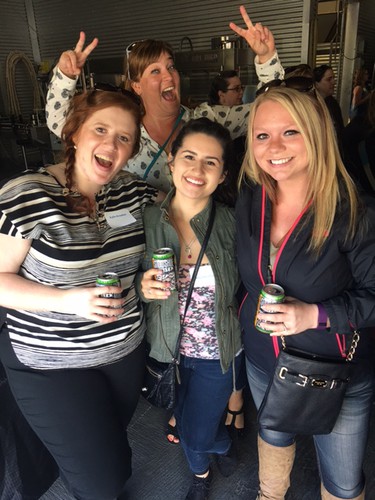 Rebecca Martin photobombing NextGen members Kylie Kroeker, Marisa DeLaTorre and Jeana Pugliese at Midnight Sun Brewery stop on the Annual Meeting Progressive Dinner Tour.
President's Message
JUNE 2016
The annual meeting was another fun and successful event thanks to the hard work of our amazing volunteers on the Meetings and NextGen committees, implemented and led by our Executive Director, Crista.  I want to thank everyone who not only attended, but actively participated to make it memorable.  For those of you unable to attend, I would like to highlight one of my goals for the upcoming year.
Our profession is one in which we have to keep the pipeline flowing.  Like oil prices, our pipeline is a little sluggish compared to previous generations.  It's imperative that the AKCPA takes a leading role in encouraging our next generation of accountants to not only become CPAs, but to become successful CPAs, who take an active role with their employers and feel a strong sense of connect and community to CPAs around our state.
Several years ago we began the AKCPA Leadership Academy, in which we had 5 CPAs/CPA candidates who were in the beginning stages of their careers.  This year we have 8 future leaders.  During the year, we will highlight their successes and hear from the firms and businesses, who sponsored their academy time, to showcase the achievements of the academy leaders.  Many of the 1st academy's graduates are already leaders at their firms and have given back to the AKCPA by launching our NextGen committee, which has held events in Juneau, Fairbanks, and Anchorage.  Further, many of these emerging leaders have strong ties to our local universities and are helping us maintain great relations with the next round of accounting students.
Which leads me to our relations with our universities and the accounting clubs...We offer annual scholarships through our Hagelbarger committee.  Through the dedication of active members and educators such as, Amy Cooper (UAF), Stasia Straley (UAA) and Lynn Koshiyama (UAA), we have increased our number of scholarship applicants and students interested in studying accounting.  We encourage students to become AKCPA members by offering free student memberships.  The UAA accounting club asked on their membership application if they would also like to join us.  Almost all of the accounting club members joined and are attending our some of our events.  Wow!
In order to entice our next leaders, it's important that we share with them our personal stories about how life happens around a demanding profession.  We are volunteers at the local gardens, we rescue people off mountains, we climb, kayak, hike, fish, and raise our kids the Alaskan way.  It took me way too long to realize that life is happening while my career was building.  This NextGen comes out of our universities already with this knowledge and demand of us room for their pursuits outside of our offices.  My request is that you attend an event this year, whether it's CPE, a luncheon, or NextGen event and share some of your stories about what you do outside your office and how being a CPA may have enhanced your personal pursuits.
Rebecca Martin
2016 Annual Meeting Highlights
Thank you to the Meetings Committee, Lisa Turner - Chair / Board Liaison, Jacque Briskey, Amy Cooper, Rita DeLaTorre, Bethe Davis and NextGen for organizing this year's action packed meeting in Anchorage!  Attendees joined NextGen at Center Bowl for a Meet & Greet, participated in CPE that included guest speaker Glen Klinkhart and enjoyed another fun-filled bus tour and progressive dinner with stops at Midnight Sun Brewery, King Street Brewery and 49th State Brewing Company.  Dinner at the 49th State Brewing Company was followed by viewing of the short movie, The Accountant.  Amy Cooper of Fairbanks received the Jay A. Osthun Memorial Distinguished Service Award and John Rodgers of Anchorage received the AKCPA Public Service Award.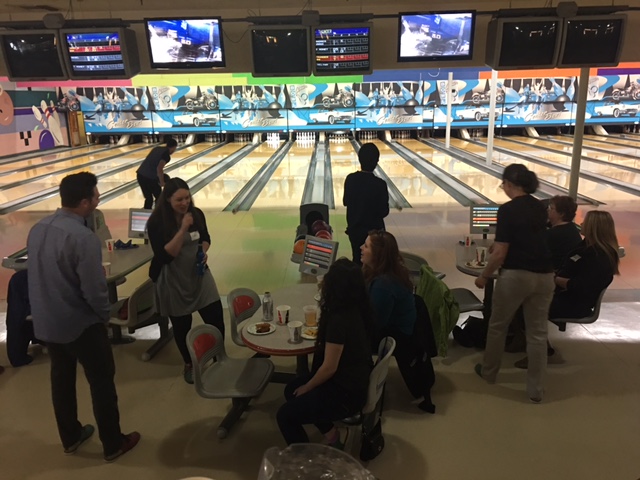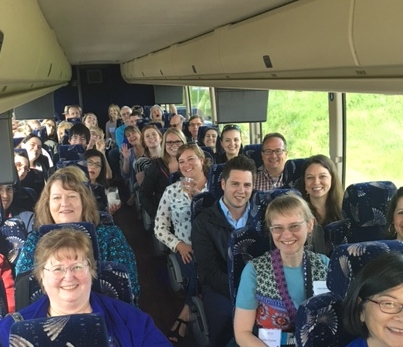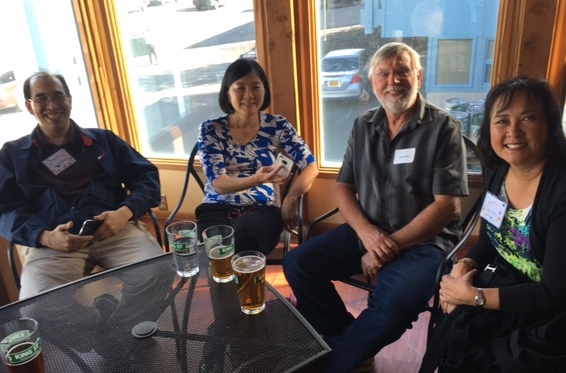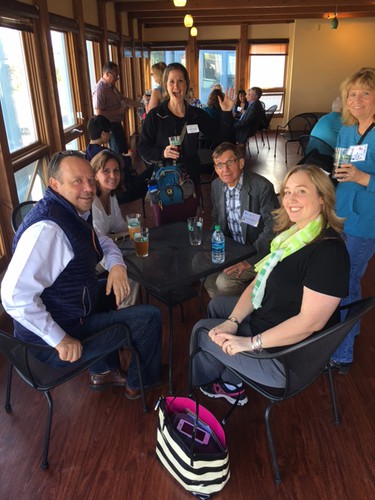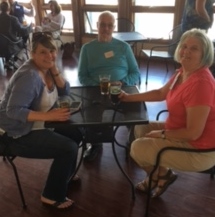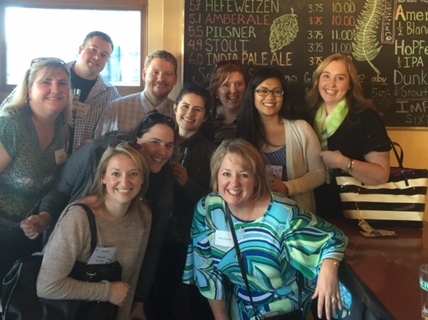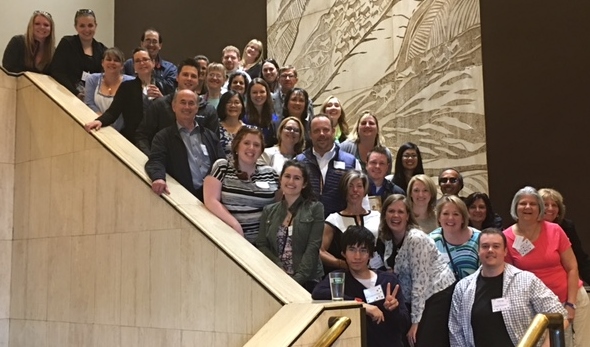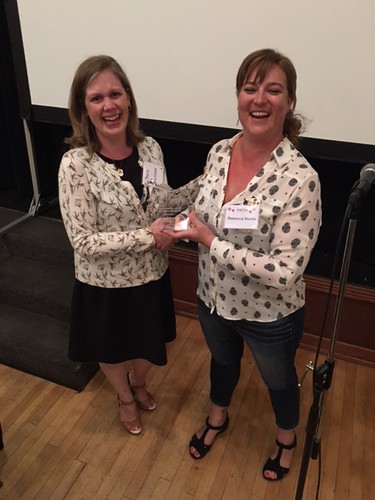 Amy Cooper of Fairbanks received the Jay A. Osthun Memorial Distinguished Service Award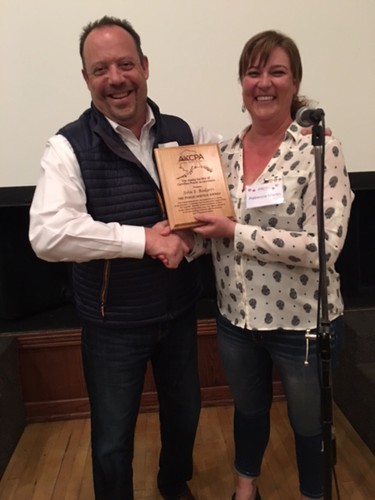 John Rodgers of Anchorage received the AKCPA Public Service Award
AKCPA CPE Classes...Register Today Online!
Register NOW To Avoid Class
Cancellations & Late Fees!
IRS Taxpayer Advocate Contact Information Changes
The IRS Taxpayer Advocate Office in Anchorage recently changed telephone systems and has new contact telephone numbers:
Fax (907) 786-9780
Doris Marshall (907) 786-9728
Caralee Burgess (907) 786-9708
New - Caroline Ware (907) 786-9749
Renew your AKCPA Membership Dues Today!
Alaska Practitioner Liaison Meeting
The 2016 AICPA PCPS / CPA.com National MAP Survey is here!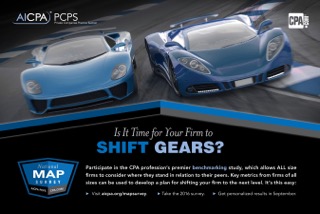 The country's largest CPA firm practice management benchmarking survey is now live.
This survey is brought to you by the AICPA's PCPS (Private Companies Practice Section) and CPA.com, who are pleased to welcome back Aon Insurance Services as a proud survey sponsor.
Targeted benchmarks include billing rates, chargeability ratios, compensation, and other key performance indicators. The value of these benchmarks depends on broad participation among CPA firms.
The survey is open to all CPA firms* – please participate!
If you participated in 2014, you will receive an email from mail@dynbench.com with login credentials you can use to access the survey.  If you did not participate in 2014, you can sign up for the survey here.  You'll be prompted for your information will create personalized login credentials at that time.
The survey will close to new participants on Friday, July 15.  For more information, please visit aicpa.org/mapsurvey.  *You do not need to be a member of PCPS to participate.
EDGE Registration Discount
The AKCPA has an EDGE registration special discount code for members! Just enter the code EDGEAK for a $50 discount when registering!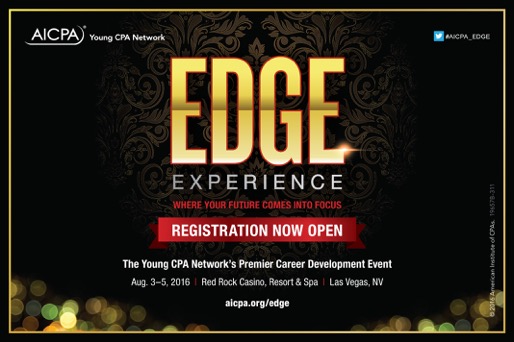 Are CPAs Liable For Bad Investment Advice?
This article is written by Robert W. Walter.  Bob was an AICPA Outstanding Discussion Leader in 2013, 2014 and 2015.  He is teaching AKCPA CPE courses in Anchorage on August 10th & 11th.