February 2017 AKCPA Newsletter
February 13, 2017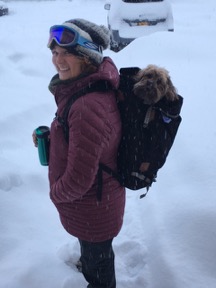 On the left, Rebecca Martin and her dog, Chewy, at the begnning of a work day during tax season.  On the right, both of them at the end of a long work day during tax season.
President's Message
FEBRUARY 2017
As evidence by lack of a recent newsletter article from me, I hate writing!  It's a good time of the year to link you to some tips and tricks to getting something done that we lack passion for.
From Harvard Business Review – "How to make yourself work when you just don't want to" https://hbr.org/2014/02/how-to-make-yourself-work-when-you-just-dont-want-to
From Ted Talks – "The puzzle of motivation"  https://www.ted.com/talks/dan_pink_on_motivation
From Ted Talks – "How to make stress your friend https://www.ted.com/talks/kelly_mcgonigal_how_to_make_stress_your_friend
From Forbes – "how to stay super motivated" http://www.forbes.com/sites/siimonreynolds/2013/07/28/how-to-stay-super-motivated/#ad4cf5023fb3
I also want to thank our AKCPA volunteers who tackle projects for all our benefit when maybe it's not high on your list of priorities.  We have a few "irons in the fire" during this busy season, such as following several keys pieces of proposed legislation and we've scheduled some activities for membership participation.  Details below in other sections of this newsletter.
One proposal we are reviewing are necessary changes to our CPA statutes that will bring us more in-line with the Uniform Accountancy Act (UAA) and are recommended by National Association of State Boards of Accountancy (NASBA) and the American Institute of CPAs (AICPA).  Our legislative committee and the State Board are working on the draft language of these changes and we should have something for the entire membership to comment on soon.  The Alaska State Board of Accountancy is meeting February 8th – 9th.  We hope to have an update for you after this meeting.
We continue to watch other proposals related to state income tax changes.  Your board at AKCPA will not be issuing any opinion or resolution on any of these matters.  Our goal is simply to keep our membership informed of proposed legislation to which members may want to comment on.  One such bill we are watching is HB 36 related to changes in state taxation of certain entities.  This bill was introduced by Representative Les Gara.  Here's the link to this proposed legislation: http://www.legis.state.ak.us/PDF/30/Bills/HB0036A.PDF
Another bill is HB 115 introduced by Representative Paul Seaton.  Here's the link to this proposed legislation:   http://www.akleg.gov/basis/Bill/Detail/30?Root=HB%20115
As you comment on these pieces of legislation, feel free to include Crista and me in your email so we can continue to monitor how our membership feels about these proposals.
Your AKCPA Board recently met and we are working on our budget for next fiscal year with the leadership of your President-Elect, Kara Moore.  Kara and Crista have worked diligently to predict where we will be in the upcoming year and how we can control costs.  To that end, the board passed a motion to increase dues, as follows:
Full Member $275
Professional / Candidate / Inactive / Academic Associates $150
Non Resident / Retired $115
It has been over 3 years since we had an increase even though our costs continue to go up as CPE revenues have gone down.  For a long time, CPE has been our main revenue source and we've been able to cover our general expenses with its revenue.   Unfortunately, CPE trends in our state and across the country has forced State Societies to more heavily depend on membership dues to support our organization.   We will use this due increase to cover more of our general costs and to expand our CPE to offer LIVE webinars of some of our CPE classes.  This will really help expand our offerings to CPAs across the state who may not be able to attend our live classes.  Dues notices will be available soon.
Swimming Upstream
Heather Kephart, Meetings Committee Chair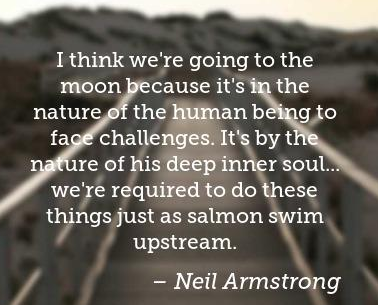 Few of us can say we were not warned.  In nearly every pre-career choice conversation about whether or not to pursue the path of a CPA, there were flags.  Some flags were subtle and vague, and some were bold and descriptive; but we were all, to various degrees, informed that life as a CPA – particularly during a certain time of year - would be, in a word - challenging.  Regardless of state, firm, or specialty, there are two words that unite every CPA: Busy.  Season.
The ever so talented talent-seeking professionals were correct in highlighting the many benefits of the CPA career path:  Good pay, flexibility, high-level exposure, expedited career advancement, competitive benefits, etc.  And much of the CPA's annual cycle is spent enjoying these career payoffs.  During these pleasant seasons, our career choice can seem like drifting leisurely down-river in a rubber tube on a warm day with a tasty beverage.  And then suddenly the tube is replaced by an office chair, the sun rays are replaced by fluorescent lighting, and caffeine becomes the only required ingredient in any beverage, day or night.   For what can seem like an eternal number of consecutive days, we march toward some deadline having to manage demands from difficult clients, tolerate tired and grumpy coworkers, and navigate problems that seem impossible to solve.  Yet we do it together. 
Busy Season unites CPAs because as painful and exhausting as it can be, we always emerge from the chaos having grown in our professionalism, bonded as a team, amazed at how productive we can be in such a short span of time, and always, always proud of our work.  Together, we swim upstream like a school of dedicated salmon, understanding our purpose, committed to our goal, and determined to succeed at all costs.  Busy Season is never easy, but it is never boring.  Busy Season is never without struggle, but always full of laughs.  Busy Season is a breeding ground for frustration, but also where countless stories are written and shared for years to come.
The theme of our annual meeting this summer is Swimming Upstream.  The theme is rooted in the reality that there are times when we may all question our career choice because of the barrage of challenges, yet in overcoming the challenges we spawn life-long friendships, trusted clients and colleagues, and memories that inspire us to return to the stream year after year. 
Many of our members are currently in the battle field, others have recently emerged, and more are preparing to enter. In advance of our gathering this summer, we want to encourage you to be mindful your journey in hopes of sharing your stories with other members in Seward.  Keep a log of humorous quotes, journal your challenges and outcomes, and take pictures of your experiences.  Please email Crista Burson,  akcpa@ak.net and Heather Kephart, hkephart@koniag.com, with any experiences you would like to share at the annual meeting.  We look forward to looking back together and inspiring and energizing each other for the next swim upstream.   
If you have not already saved the date for the AKCPA Annual Meeting, mark your calendars for Wednesday May 31st – Friday June 2nd for two days of CPE, including Ethics, concluding with the Annual Meeting.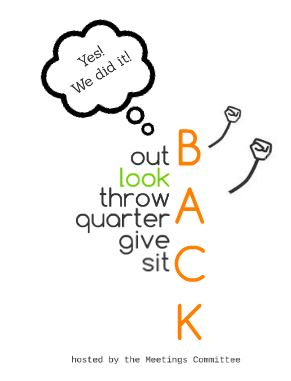 Alaska Leadership Academy
ENGAGE. CONNECT. EMPOWER.
The AKCPA is launching its 3rd Alaska Leadership Academy! The first and second Leadership Academies were amazing sucesses!  Please recommend an emerging CPA star for the Leadership Academy.  The application period is now open and applications will be accepted until May 1st, 2017.
IRS Stakeholder Liaison Resources
Recently, six data breaches were reported across the nation, including one from Alaska.  Remember Stakeholder Liaison is your gateway to reporting these problems to the IRS.  The sooner you notify Mike Cvitkovic, Stakeholder Liaison, the sooner IRS can get the wheels in motion.  Recent resources available from IRS Stakeholder Outreach:
IR-2017-16  IRS Answers Common Early Tax Season Refund Questions and Addresses Surrounding Myths
IR-2017-20  Dangerous W-2 Phishing Scam Evolving; Targeting Schools, Restaurants, Hospitals, Tribal Groups and Others
Alaska Practitioner Liaison Meeting

Fairbanks Luncheon Photo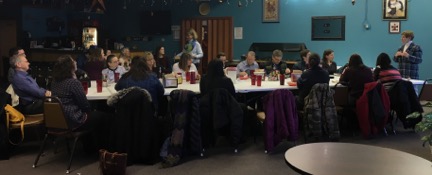 Fairbanks AKCPA members attending a luncheon on January 12th to discuss PERS funding issues with Kathie Wasserman, Executive Director of the Alaska Municipal League.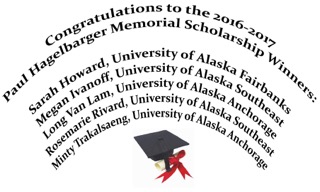 CPA Resources - Marijuana Industry