Summer 2017 AKCPA Newsletter
September 1, 2017

2017 Annual Meeting view of the Seward Harbor from the Harbor 360 Hotel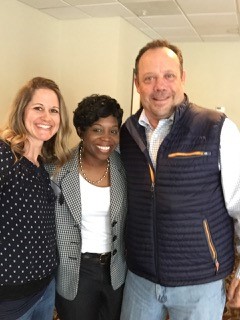 Heather Kepahrt, Kimberly Ellison-Taylor & John Rodgers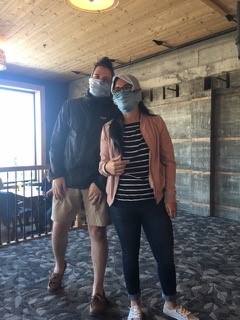 Hayden Nilson & Sarah Villalon modeling AKCPA buffs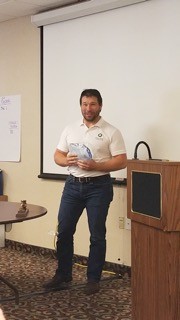 Lance Bodeen received The Jay A. Ofsthun Memorial Distinguished Service Award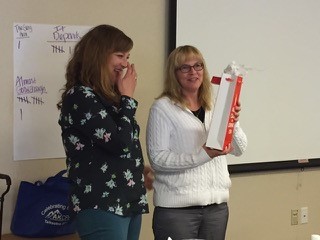 Passing of the gavel from Rebecca Martin to Kara Moore
President's Message
SUMMER 2017
Summer time!  For many of us who live and work in Alaska it's our favorite time of year.  It marks not only the end of Alaska's long winter, but also for many of us the end of another harrowing tax season.  We tend to start counting down the weeks until summer right around the time we are recovering from the Christmas and New Year's holidays.  When the new year rolls around we are busy, but we are making plans.  We look forward to green grass, relaxation, and spending time in The Great Outdoors.  As Alaskans, we know summer represents a very short window for us to cram in all the summer activities we love. 
The Society website is a good source for updated information about ongoing professional activities across Alaska.  Some of the many activities AKCPA has been involved with over these summer months include:
Spring Council Meeting:                                                                                                                        The Society kicked off the 2017 summer beginning with several members attending the AICPA's Spring Council Meeting May 21 - 23 in Washington, D.C., which I had the opportunity to attend along with Rebecca Martin, Melody Feniks, John Rodgers and Crista Burson.  The meeting included forward-looking topics exploring the effect of technology on the profession.  Some areas covered included the effect of technology on auditing in the future, and the AICPA's efforts toward preparing professionals for providing engagements to report on client cybersecurity and risk management programs.   There was also an interesting presentation about characteristics of our new generation of professionals entering the workforce – Generation Z! 
On the final day of the conference we met with Alaska Senators Lisa Murkowski and Dan Sullivan, and an aide of Congressman Don Young, to promote tax reform, highlight concerns related to mobile workforce legislation and IRS reform, and federal fiscal management.  The experience provided great insight on the efforts of the AICPA to keep its State members informed and prepared to be successful in the profession.  Our Capital Hill visits were productive and informative, thanks in large part to the knowledgeable and professional input from my fellow attendees – thanks to you all!
AKCPA 2017 Annual Meeting:                                                                                                                The Society's annual meeting took place Wednesday May 31 – Friday June 2 in beautiful Seward, Alaska, highlighted on Wednesday by an inspirational presentation from esteemed guest speaker Kimberly Ellison-Taylor, Chairman of the AICPA's Board of Directors.  Continuing professional education offered as part of the annual meeting program included AON's presentation "Accountants Liability: Positioning Your Firm for Success", and Melody Feniks led the Trusted Advisor Workshop.  Amy Cooper and Denise Singery concluded the CPE portion of the meeting with four hours of general ethics CPE, "Ethical Considerations for CPAs".  The courses were informative and the atmosphere relaxing.     
In between all the meetings and CPE much shenanigans took place in and around Seward.  It all started with the opening reception Wednesday evening hosted by the NextGen Committee, where we enjoyed yummy treats and sampling of beverages from Seward Brewing Company.  We also got a great buff demonstration (see pictures - It may not be what you're expecting).  This was followed by a trip to the Fire Lakes Gazebo where we enjoyed way too many s'mores!  Thursday evening, we boarded The Star of the Northwest cruise ship and enjoyed a wonderful dinner while cruising Resurrection Bay.   
The meeting concluded on Friday with the annual business meeting, which was remarkably well attended despite the beautiful spring Seward weather.  Attendees were updated on the activities of the Board and its committees, as well as the activities of the State Board of Public Accountancy and the AICPA Council.  Thank you to all who attended and participated in making the annual meeting a rousing success.  What a wonderful opportunity to make new friends, and reunite (and commiserate?) with familiar faces from across the state!
Note: Mark your calendars!  The master calendar for the FY2017 – 2018 fiscal year was approved at the Board meeting held on July 26, 2017.  The 2018 AKCPA Annual Meeting will be held in fabulous Fairbanks May 30 – June 1, 2018!
HB 147 and the UAA:                                                                                                                            The Society's Legislative Committee has been active in recent months working to develop feedback to the Alaska State Board of Public Accountancy (SBOPA) regarding proposed changes to State statutes which provide regulation for CPA's licensed to practice in Alaska.  The Committee has held several teleconferences to discuss the changes proposed by SBOPA, as well as participating in the Regulatory Ethics Workshop held in July.  Committee recommendations to the AKCPA Board will be formally provided to the SBOPA. Special thanks to Kristine Kennedy, Lisa Rogers and Marge Kaiser for their efforts!
Continuing Professional Education:                                                                                                      The 2017 annual CPE season is now in full swing, with a variety of course options being offered.  Check out the 2017 CPE Calendar on the AKCPA website for more information.  Please note this is a renewal year for CPE so make sure to schedule your required Ethics CPE!  Local classes have now been scheduled in Anchorage, Juneau and Fairbanks.   
The focus of the CPE committee is to select a variety of quality CPE courses for a variety of experience levels.  Every effort is made to provide courses that meet the needs of Alaskan accounting and business professionals.  Your suggestions for potential topics of interest or recommended instructors, and feedback on courses attended, are helpful and welcome.  The Board continues to explore options for providing online training which would allow for statewide access to course offerings of the Society.
Many thanks for the opportunity to serve you, the Society, and the profession in the coming year.  I look forward to working with the caliber of active professionals working across the State to advocate for the financial wellbeing of our Alaskan community and the accounting profession.
Kara Moore, President
State of Alaska Board of Public Accountancy Report
 Marge Kaiser, CPA – Board Liaison
The State Board of Public Accountancy met August 3rd and 4th in Fairbanks.  At that meeting, I presented the letter to the Board written by the Society outlining two additional changes to House Bill 147, that the Society supported.  Those two changes, withdrawing the portion of HB 147 dealing with ownership of workpapers, and leaving the experience requirement in Statute, were ultimately voted upon, and passed the Board.  HB 147 will be revised by the Board and the revisions submitted to the Legislature for consideration in the upcoming session.  With these last two changes, and the modifications that the Board addressed earlier in their June 13th meeting, HB 147 appears to reflect the consensus of the Society members who participated in our meetings and workshops addressing HB 147.
The Board engaged in an extensive discussion of its budget, particularly in light of overall State Finances.  Importantly, the State is recommending no changes to our licensing fees in the upcoming renewal.
Finally, the Board elected Leslie Schmitz to chair the Board for the upcoming year, replacing Don Rulien.  I'd like to thank Don for his leadership on the Board, and I look forward to working with Leslie in future meetings.  The next meeting of the Board is scheduled for October 16th and 17th, in Anchorage. 
AKCPA Leadership Academy
Class of 2018
Renee Bergeron, CPA

Renee began her career in public accounting over 10 years ago. She is licensed as a CPA in the State of Alaska. Her early career was spent being personally mentored by two veteran CPA's before moving on to become senior accountant at her current employer.
Renee is a graduate from the University of Alaska with a Bachelors in Business Administration in Accounting and a graduate of Western Governors University with a Masters in Business Administration. Currently, Renee provides a variety of accounting services including tax, consulting, technical research, and financial statement engagements.
Renee is interested in dog rescue and currently serves as board treasurer and adoption coordinator for Polar Pug Rescue & Friends. 
Aurora Cokerland, CPA

Aurora Cokerland is a born and raised Alaskan.  She graduated from the University of Alaska Fairbanks in 2007 with a BS in Biological Sciences and in 2011 she earned a BA in Accounting.  After graduating in 2011 she began working at Kohler, Schmitt, and Hutchison PC in Fairbanks.  She earned her CPA license in 2014 and is currently a manager at KSH.  Aurora has become experienced in the auditing and taxation of non-profit, for-profit, and governmental entities. In her spare time her hobbies include reading, running, cooking, and beekeeping.
Karen Courtney

Karen Courtney is a lifelong Alaskan who received her Bachelor of Business Administration in Accounting from the University of Alaska Anchorage in 2011.  She works as a staff accountant at Bassler & Redick CPAs, LLC.
Margaret Hernandez, CPA

Margaret joined the Cook & Haugeberg team in January 2012, first as an intern and then assumed a full time position upon graduating with honors from the University of Alaska Fairbanks (UAF) with a Bachelors of Business Administration in Accounting in May 2013. While attending UAF, Margaret was Treasurer of Great Alaskan Accounting People, the accounting club at UAF, and was inducted into Beta Gamma Sigma, a premier honor society recognizing business excellence.
As a supervisor at Cook & Haugeberg, Margaret works in both tax and audit areas. She plans, supervises, and performs financial statement audits and reviews for nonprofit, for-profit, and governmental organizations, including performing compliance audits in accordance with federal and state requirements.  Her tax experience includes preparation of individual, corporation, partnership, trust, and exempt organization tax returns.
Ms. Hernandez is a licensed Certified Public Accountant and is currently a member of both the American Institute of Certified Public Accountants and the Alaska Society of Certified Public Accountants.  She currently serves on the Board of Directors and finance committee for the Farthest North Girl Scout Council.
Margaret was born in Juneau, AK and is one of four children. When she was 12, she moved to Fairbanks with her family. She graduated from West Valley High School, which is also where she met her husband Shawn, and began studying at the UAF shortly afterwards. After graduating, Shawn and Margaret had a son named Remington, who recently turned three. She spends most of her free time with her family on their boat, four wheelers, or hiking. She recently completed the Chilkoot Trail, this 33 mile trail was a major access route from the coast to Yukon goldfields in the late 1890s.
Laura Knowles

My name is Laura Knowles, born in Kodiak and raised in Anchorage. I fell into accounting due to my natural ability to understand numbers and drive to succeed. I started with an Associate's degree in accounting from UAA in 2013, which was far from the end of my journey on becoming a CPA. Professor Stasia Straley convinced me to continue my education to a Bachelor's degree. In May of 2015, I stood at the graduation podium for a second time among my friends, family, and peers. During my last year at UAA, I interned at Afognak Native Corporation, and have since risen to the accounting management level of both the Tax and Compliance departments. From February 2016 to May 2017, I successfully completed all parts of the CPA exam while simultaneously earning a Master's certificate in Alaska Native Executive Leadership Program from APU. I am now qualified to become a Certified Public Accountant in the State of Alaska. All of this was accomplished while raising two wonderful children who are intertwined with my success. I succeed for their good, and they push me to be the best that I can.
Thanks to my friends and professors at UAA, I found the drive to not only become a successful accountant, but a CPA and beyond. Most notably, I was part of the Justice for Fraud Victims Program where I learned my passion for forensic accounting. This program allowed me to work with the APD and Certified Fraud Examiners (CFE) on an actual ongoing case. Going forward, I will become a CFE and continue to learn and develop this passion and leadership capabilities. Community is extremely important to me, and I continue to maintain relationships with peers and colleagues. CPA's and CFE's are important and in high demand in Alaska and I strive to keep a strong accounting community to assist those in need. When I am not crunching numbers, I enjoy hiking, snowboarding, camping, spending time with my family and friends, and Mexican food.
It has been a long and amazing journey, but I feel like it is far from over. I am so proud of my accomplishments and would not have believed this is where I would be if you told me four years ago. My children's happiness and my belief in community keep me going and I look forward to working as a CPA and leader in this state.
Rajeev Modi

Rajeev Modi is an accountant, an avid reader and a fitness enthusiast who has gained experience in bookkeeping, audit and tax accounting in a short career of 5 years. He graduated with a degree in accounting and finance at Montana State University – Bozeman. Since then, he worked as a bookkeeper for several years before transitioning into audit. As an auditor, he has traveled all over Alaska helping communities be in compliance with State and Federal funds. Currently, he is employed at Bassler & Redick CPAs, working on gaining tax experience. During his personal time, he enjoys reading books about behavioral economics and human psychology or running. 
Hayden Nilson

Hayden Nilson is an associate at Robinson & Ward. Hayden graduated from the University of Alaska Fairbanks in 2016 with a Bachelors of Business Administration in Accounting and a Bachelors of Business Administration in Finance.  In addition, he is currently pursuing his CPA license.
Hayden is a member of the American Institute of Certified Public Accountants and the Alaska Society of Certified Public Accountants. Hayden has been actively involved with the AKCPA for the last two years, and serves as a committee member of the AKCPA Financial Literacy committee, Relations with Education committee, and Fairbanks Luncheon Planning committee.
During the winter months, Hayden enjoys playing hockey, and in the summer months, he enjoys his time outside either at the lake or on the golf course.
Renew your AKCPA Membership Dues Today!
Alaska Practitioner Liaison Meeting
 
AKCPA Webinar Partners
Did you know that the AKCPA partners with several Webinar CPE providers such as CPA Crossings, ACPEN, Surgent McCoy, K2 Enterprises and CalCPA?  Not only do you receive registration discounts but the AKCPA receives a percentage of Webinar revenue if you register as an AKCPA member!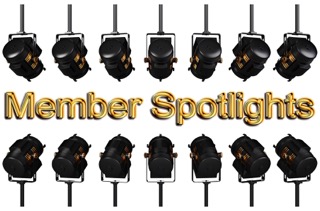 Thomas Huling, CPA is a senior staff accountant at Thomas, Head & Greisen, PC in Anchorage and is a current member of the AKCPA Board of Directors. Read his article recently featured in the AICPA's The Practicing CPA: Leadership Development is an Every Day Commitment
Heather E. Kephart, CPA was one of only 38 CPAs honored by the American Institute of CPAs (AICPA) as a member of the Leadership Academy's ninth graduating class. Heather was selected based on her exceptional leadership skills and professional experience for the four-day Leadership Academy program, which will be held from October 1-5 in Durham, N.C.
Heather is the Director of Financial Reporting at Koniag, Inc., an Alaska Native Corporation headquartered in Kodiak, Alaska. Heather was a Senior Manager at Deloitte in the Audit & Assurance practice in Chicago, IL prior to joining Koniag in 2015. Heather joined the AICPA in 2007, as well as the North Carolina Association of CPAs and the Illinois CPA Society.  After relocating to Alaska in 2014, Heather joined the Alaska Society of CPAs, currently serving as Treasurer, chairs the Meetings Committee, and serves on the CPE, Financial Literacy, and Leadership committees.
The AICPA Leadership Academy was designed to strengthen and expand the leadership skills of promising young professionals while they network with a peer group of talented and motivated CPAs.
The Leadership Academy will feature career-development workshops and sessions with some of the accounting profession's most prominent influencers, including Kimberly Ellison-Taylor, CPA, CGMA, chairman of the American Institute of CPAs and Association of Certified Professional Accountants, Barry Melancon, CPA, CGMA, American Institute of CPAs president and CEO, Association of Certified Professional Accountants CEO, and Mark Koziel, CPA, CGMA,  Executive Vice President – Firm Services, Association of Certified Professional Accountants.
Participants are selected from public accounting firms of all sizes, business and industry, education and government. The 2017 class contains a diverse range of ethnicities and is split evenly between females and males.
The 2017 Leadership Academy attendees were recommended by their employers, state CPA societies or both. Candidates submitted resumes which included work history, licensure information, professional volunteer activities, community service and awards and honors. Candidates also submitted a statement explaining how participating in the Leadership Academy would impact them personally and professionally and wrote an essay on the topic "what leadership competencies and characteristics will be essential to successfully lead and advance the CPA profession in 2025?"  
To date, more than 270 CPAs have participated in the AICPA Leadership Academy, many of whom have gone on to take on leadership positions in their firms, businesses and volunteer organizations.
 More information about the AICPA Leadership Academy is available online.
Kelly Ward, CPA, CGMA, EA, MBA CPA Practice Advisor has announced the recipients of its annual 40 Under 40 Awards, a program designed to recognize and honor young leaders who are helping to positively shape the accounting and tax profession. CPA Practice Advisor also recognizes 20 Under 40 Superstars, who are young leaders helping advance the profession through their roles in technology, education, consulting and firm development.  This year's 40 Under 40 honorees are among the best and brightest talent in the accounting profession and include our very own Kelly Ward!  Follow this link to read the entire article.
Congratulations to newly licensed Alaskan CPAs: Tatyana Vlasova, Alicia Dold & Yi Zhang!
Do you know of an AKCPA member that should be featured in our Member Spotlights section?! Email details to akcpa@ak.net.
Don't Miss These CPE Courses!
Email akcpa@ak.net or call 907-562-4334 to register today!
Anchorage * September 18th * Partnerships & LLCs: Avoiding Common Pitfalls Facing Practitioners
Anchorage * September 18th * Mastering Basis Issues For S Corporations, Partnerships & LLCs
Anchorage * September 19th * Critical Tax Factors In Business Life-Cycle Decision Making
Anchorage * September 19th * Individual Income Tax Return Mistakes & How To Fix Them
Fairbanks * September 20th * Critical Tax Factors In Business Life-Cycle Decision Making
Fairbanks * September 20th * Essentials of LLC Operating Agreements
Fairbanks * September 21st * Handbook for Mastering Basis
Ethics Classes Added in Anchorage, Fairbanks & Juneau!