October 2019 Newsletter
October 10, 2019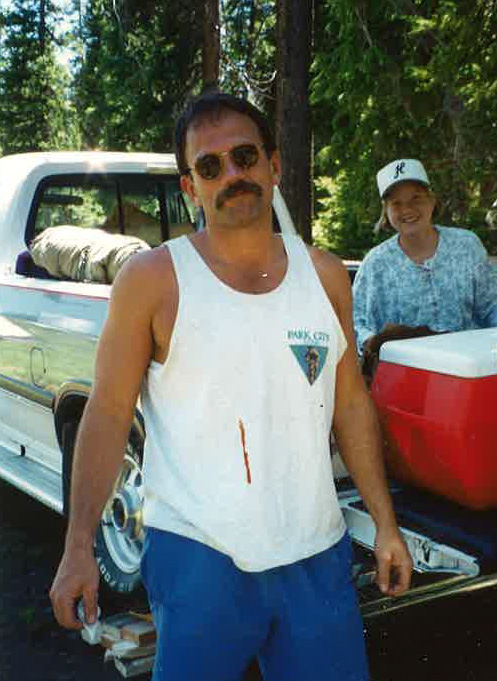 Mark Schneiter during his first AKCPA Presidency / circa 1996
President's Message
October 2019
Hi Kids,
A word from your new (old) President (or I think it's now going to be called "Chair"). Either way, I am the new chief nerd. That's nerd, not geek or dweeb. There is a small yet important difference. 
So, how about that weather? Seems that everything is changing. The weather. The State. The country. And yes, our profession. Did you know that "AICPA" now not only stands for "American Institute of CPAs" but it also stands for "Association of International Certified Professional Accountants". Designations offered by the AICPA now include CGMA; PFS; CFF; ABV; CITP; CEIV.  Back in the middle ages when I started, we only had CPAs. So our profession is changing.  These changes affect our profession, our livelihood, our life. For me, I'm closer to the end of my time in our profession then the beginning and the changes to come probably won't have much effect on the way I practice, on my livelihood. But for you youngsters out there, these changes will have a significant impact on your work life. Are you just going along for the ride or do you want to be proactive about the changes taking place? You may be asking, but Mark, I'm just an insignificant nerdy little accountant, how can I be proactive? I'll tell you how: 
BE AN ACTIVE MEMBER OF THE ALASKA SOCIETY OF CPAS!
Sure, you're thinking that this is just a pitch to increase participation, to increase membership.  Think again my young minions. Yes, I would love for that to happen. But it's really the opportunity that you have with our small society to participate at both a local and national level. In large state societies you have to "serve your time" and you may never hold any significant position with the state society and certainly not at the national level. With our society you can advance quickly with the state society which can then give you the opportunity to serve at the national or international level with the AICPA. Melody Feniks has served on the board of the AICPA for the last 3 years! Now Melody is pretty special and most of us can't expect to live up to her potential, but still, you may be special too! Why don't we find out! It doesn't take that much effort. So, be a part of the future. Be involved in the changes that WILL come. Even if you don't feel the society offers much to you, be active just for that reason.
I have gotten so much more out of my membership than I have ever given back. I have found the biggest benefit is the camaraderie and friendships that I have made within the society. I don't know if we are different from other states, but CPAs here help each other, even when we are competing against each other. We are just a nerdy, friendly, helpful bunch. And we can get pretty wild sometimes! Well, maybe not WILD, but you know what I mean. 
On another topic, I would really like to thank Kelly Ward (from Fairbanks) for her service to the society. There is a young person who has a great future in our profession.  And she is INVOLVED! I would also like to especially thank Kevin Walsh and Melody Feniks (there she is again), both from Fairbanks, for making the Ethics class not only informative but entertaining. You know, there is just something about those Fairbanks CPAs. I have always been slightly intimidated by their intelligence and knowledge. But just slightly. Maybe it's because there isn't anything else to do in Fairbanks. Yeah, that's it. 
I'm looking forward to seeing you all at the society's upcoming events. We will keep you apprised of the happenings. 
In the meantime, have a great fall!
Mark Schneiter, CPA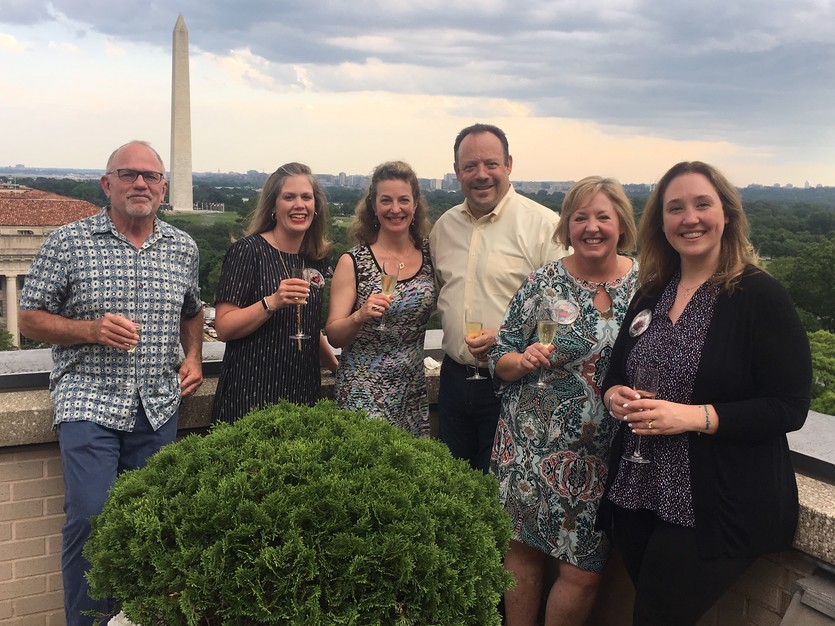 Mark Schneiter (present day) on left with Amy Cooper, Melody Feniks, John Rodgers, Crista Burson and Stasia Straley at AICPA Spring Council.
Renew your AKCPA Membership Dues Today!
Upcoming Legislative Committee Project - Proposed Changes To Alaska's Accountancy Act
Overview
The Alaska Board of Public Accountancy met in August to discuss modernizing the state's public accountancy statute. This memorandum provides an overview of the proposed changes.
Definition of CPA Firm
Alaska's statute does not specifically define "CPA firm." Rather, the statute considers CPA firms to be "legal entities," which it defines as an organization that can organize under the laws of this state. Sec. 08.04.240. further clarifies that partnerships, limited liability companies, corporations, and other legal entities are required to obtain a permit to practice public accountancy. Most licensing jurisdictions and the Uniform Accountancy Act define a "CPA firm" to include a sole proprietorship, a corporation, a partnership or any other permitted form of organization.
The Board proposed amending AS Sec. 08.04.680 to adopt the UAA definition of "CPA Firm" to include sole proprietors. Such a change necessitates conforming changes in multiple sections throughout the accountancy statute. By making this change, the Board increases public protection through increased transparency. It also allows sole proprietors which have met Alaska's licensing requirements to practice in other licensing jurisdictions which adopted CPA firm mobility.
Impacted practitioners expressed concerns about the potential for an increase in licensing fees. The Board addressed those concerns and suggested either a fee-neutral or tiered approach in which fees would be based on business size and number of licensees in the firm. The Board expects to consider these approaches in regulation. Concerns were also expressed about such a change on peer review. Peer review is not based on the type of business entity performing the service, but the service itself. The proposed statutory changes do not change the state's definition of attest to include compilation services. Thus, there would be no change in the types of services requiring a peer review.  
Out-of-State Firm Permits
Alaska currently requires firms licensed in other jurisdictions to obtain an out-of-state permit to practice in the state. By issuing such a permit, the Board gains oversight over certain "designated services" that are primarily audit in nature. The Board discussed other approaches to out-of-state permitting including CPA firm mobility to lessen administrative burdens and reduce barriers to entry. Further, the Board suggested moving to the UAA's CPA firm mobility system as the Board would gain oversight over all attest services.  
Peer Review
AS Sec. 08.04.426 requires a "quality review" as a condition to renew a license or permit. A "quality review" is an antiquated reference to a "peer review." The Board's proposed revisions to the statute updates language to reflect that a "quality review" is a "peer review." In addition to conforming changes related to this update, the proposal includes language that allows the Board to establish a peer review oversight committee. The Board also expressed its intention to update regulations to allow for access to peer review reports through facilitated state board access which provides greater peer review transparency. 
Bylaw Change Proposal Vote Coming In November!
Full Members Must Have Dues Current To Be Eligible To Vote!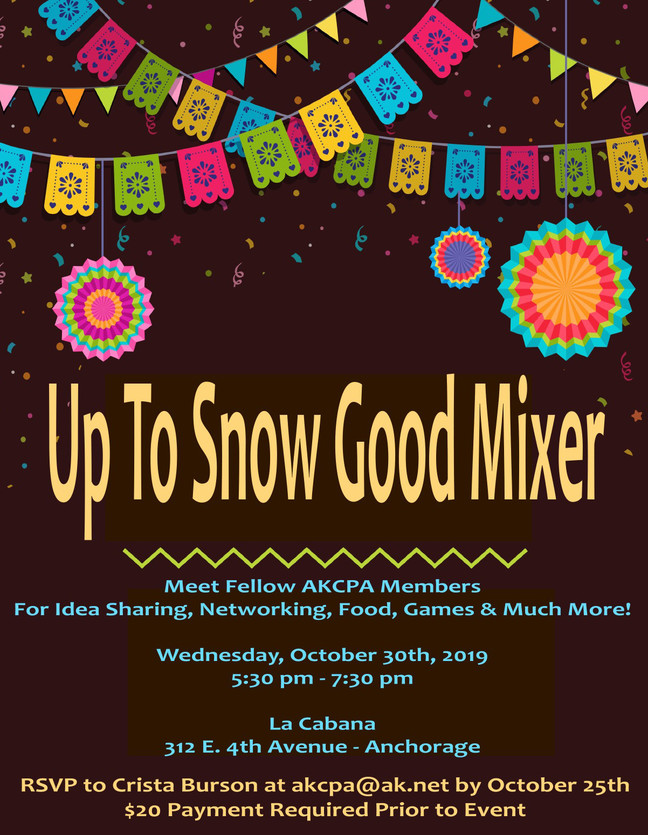 Alaska Leadership Academy
ENGAGE. CONNECT. EMPOWER.
The AKCPA is launching its 4th Alaska Leadership Academy! The first, second and third Leadership Academies were amazing successes!  Please recommend an emerging CPA star for the Leadership Academy.  The application period is now open and applications will be accepted until October 31st, 2019.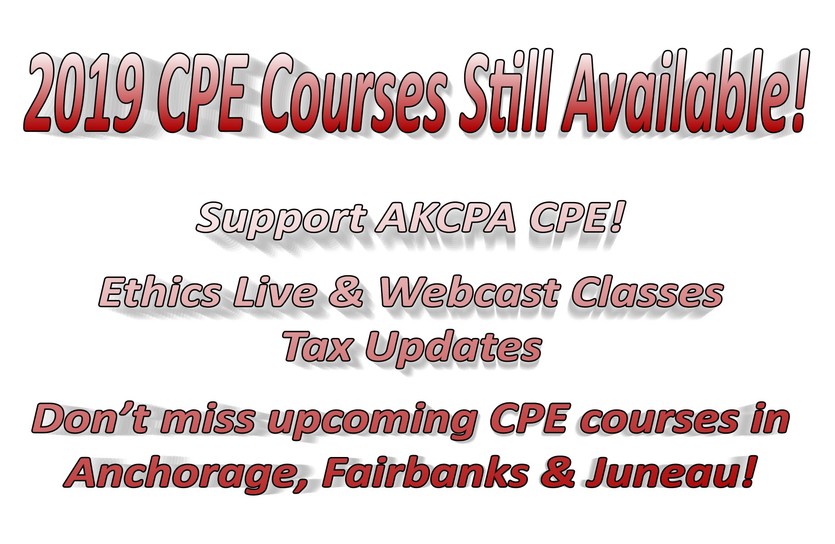 Click Anywhere Above To See Full CPE Calendar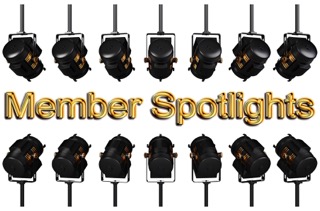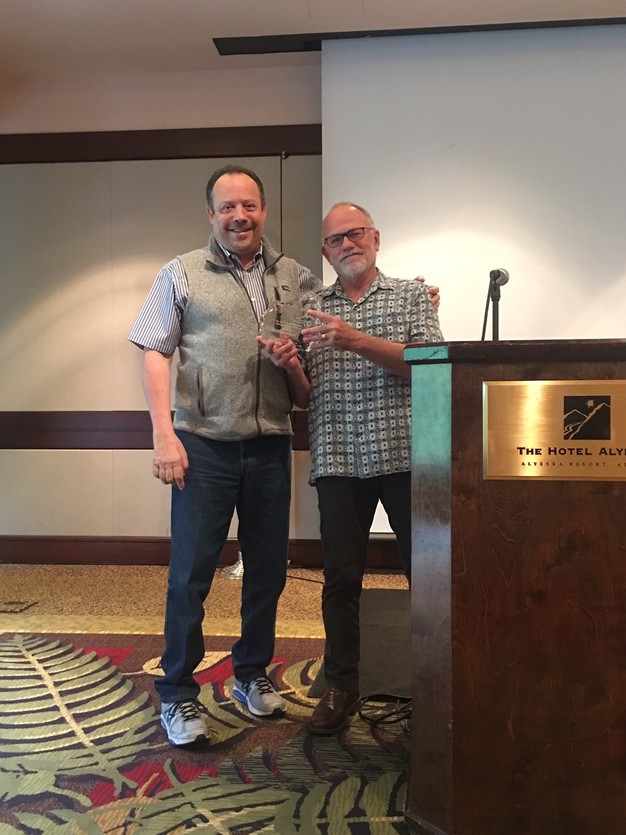 Congratulations to John Rodgers, winner of the 2019 Alaska Society of CPAs Jay A. Ofsthun Distinguished Service Award! John is joined by Mark Schneiter who presented him with his award at the Annual Meeting.
Congratulations to Debra Mason, winner of the 2019 Alaska Society of CPAs Public Service Award!
Listen to Melody Feniks, CPA, CGMA, in the Journal of Accountancy podcast, How To Improve Communication At Small Firms.
CPA Practice Advisor 40 Under 40 Awards Includes AKCPA Past-Chair Kelly Ward, CPA, CGMA, MBA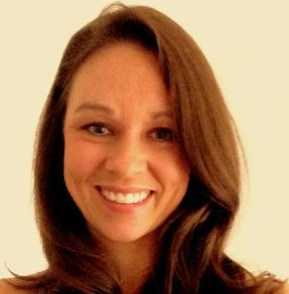 Each year, CPA Practice Advisor recognizes professionals who are under 40, and are emerging as the future leaders in the profession, or those leading the development of technology that serves the profession. This year's 40 Under 40 Honorees are among the best and brightest talent in the accounting profession. They are all active in the professional community, as well as in their local communities, where many are small business owners and employers. Many are also frequently seen at industry trade shows, such as AICPA PS/Tech and state CPA society events, giving seminars or participating in round table discussions on evolving practices and technologies.
The 40 Under 40 Awards spotlight the top practicing public accountants, educators and thought leaders who are leading their profession by visibly and incrementally changing the accounting profession through their exemplary leadership, their innovative thinking, their collaborative efforts to provide unity to the profession across the generations, and their community outreach which extends the visibility of the profession outside the workplace. Click Here To Read The Full Article

Crain's 2019 Notable Women in Accounting & Consulting Includes AKCPA Member, Kymberly Messersmith, Managing Director / KPMG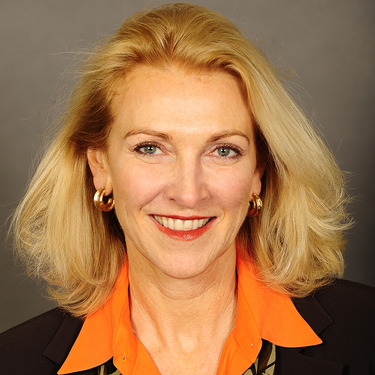 Kymberly Messersmith leads KPMG's state legislative and regulatory affairs program throughout the United States. Working with leadership, she oversees the firm's public policy agenda, helping KPMG partners build relationships with key decision-makers. She serves as the firm's representative to the Accountant's Coalition. She previously served as vice president of state government affairs for the American Express Co. She was responsible for formulating and directing legislative, regulatory and executive strategies for the American Express family of companies, managing and advising lobbyists in all 50 states. Before that, she was director of corporate programs for the National Governors' Association. Messersmith received a bachelor's degree in political science from Northern Illinois University. Click Here To Read The Full Article
Congratulations to newly licensed Alaskan CPAs: 
CLARISSA RIPLEY, HAYLEY RODGERS, SHANNA ENTIN, JOSHUA BANKS, CHRISTINE WILLIAMS, LINDSAY BECKSTEAD, DAVID HAXTON, GRANT ALKIRE, MATTHEW CURLEY, GLEN DUNN, SEAN MARKLE, MEGHAN CARSON & MALLORIE FAGERSTROM!
Do you know of an AKCPA member that should be featured in our Member Spotlights section?! Email details to akcpa@ak.net.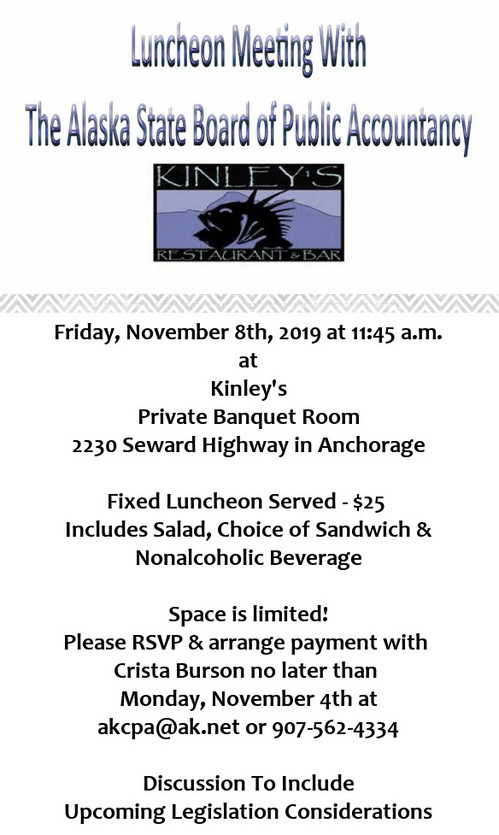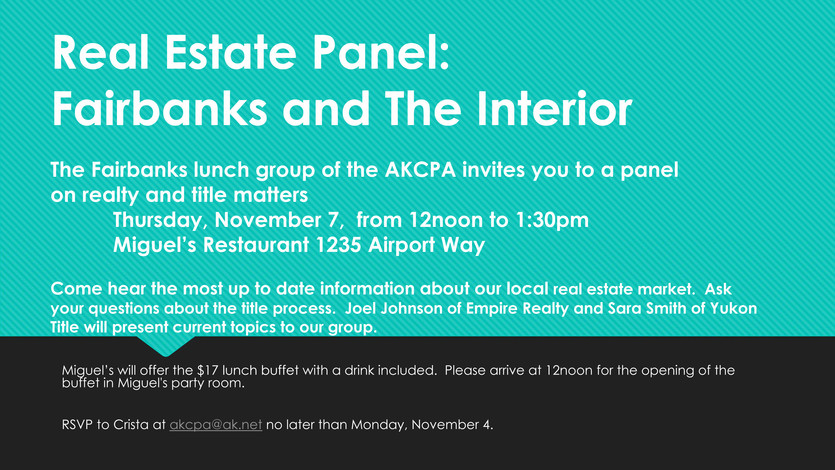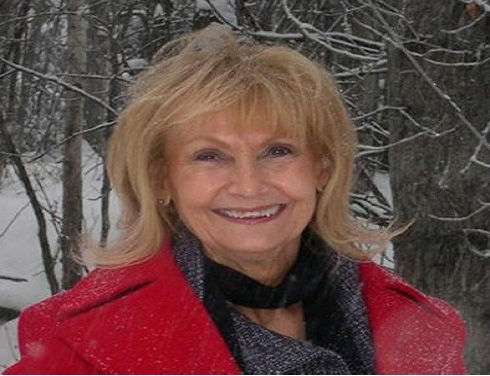 Dear Friends of Betty Cronin,
Betty's hiking group announced it would be raising funds for a memorial bench for Betty to be placed at Kincaid Park. An account is open at Advancial Federal Credit Union under Doria Soria's name and identified as the "Betty Cronin Bench" account. This group endeavors, with your help, to raise $5,000 dollars to fund the bench, permits, installation, etc. That amount is the estimated cost provided by the Municipality of Anchorage (MOA). Thank you to those who have already contributed and thank you in advance to those who plan to contribute but have just not gotten to it. Every little bit helps. 
Please contact the Betty Cronin Bench Fund Treasurer, Dora Soria, at dsoria.ak@gmail.com, with any questions.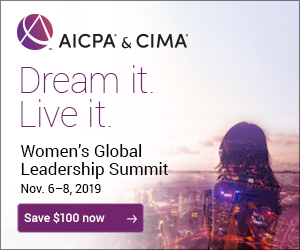 I attended the Women's Global Leadership Summit for the first time in 2016, the year after I graduated college. As a brand new professional, I didn't know what to expect. What I received was an outpouring of support, insightful conversations, and inspiring sessions. The speakers created a safe space for candid dialogues regarding gender, discrimination, power, self-care, and personal topics that are inherently linked to our careers. At the networking breaks I made many instant connections with other women. I met like-minded peers and those with very different goals and aspirations, all whose stories and experiences helped solidify what I sought in my budding career.
This conference offers role-models galore behind the podium, in the audience, and around the dining tables. I learned to be more confident in what I know. I learned to have more pride in where I work. I learned to be more appreciative of my mentors.
The Women's Global Leadership Summit was my first professional conference, and it has set a precedent for all I have attended since.
Mariah Ver Hoef, CPA
Feniks & Company, LLC
Fairbanks, AK
AKCPA Member Benefit Partner CPACharge Offer!
Click On Picture Below For Details!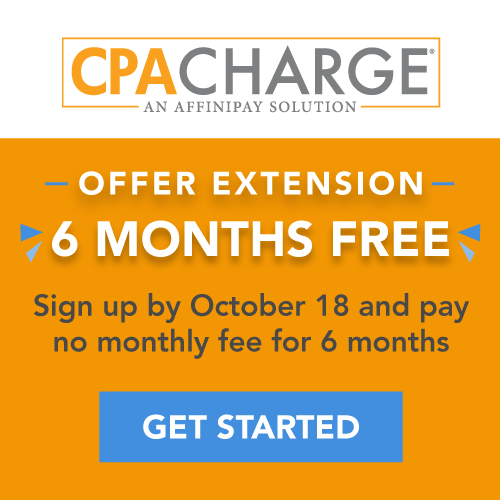 Alaska Practitioner Liaison Meeting