Students
Paul Hagelbarger Memorial Scholarship Fund
To apply for the Paul Hagelbarger Memorial Scholarship, download this application, fill it out, and mail it to the Alaska Society of CPA's.

The Alaska Society of CPAs is a statewide organization dedicated to encouraging the maintenance of high professional standards for Certified Public Accountants (CPAs), in the State of Alaska, cultivating a cordial relationship among practicing CPAs, promoting a better understanding on the part of the public of the services rendered by CPAs and acting in a representative capacity for the profession. The AKCPA has over 550 members statewide, including associate and student members.
In 1964, the Alaska Society of CPAs established the Paul Hagelbarger Memorial Fund in honor of one of its members. Paul Hagelbarger was the first elected President of the AKCPA and served for two consecutive terms. The primary objective of the Fund is to provide financial support to promote accounting education for the practice of public accounting in the State of Alaska. The awarding of scholarships will be based on the scholastic achievement, the student's intent to pursue a career in public accounting in Alaska and financial need. The scholarships are open to all junior, senior, and graduate students who major in accounting and attend a four year institution in the State of Alaska.
Although the size of the scholarships can vary, the minimum award has been set at $2,000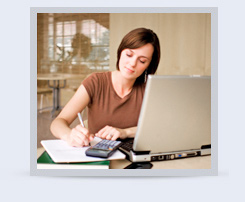 Mail Your Application to This Address
Alaska Society of CPAs
2600 Cordova Street, Suite 211
Anchorage, Alaska 99503
The scholarship recipients are determined after a review of the applications by the Fund's three Directors, who are elected to a three year term by the membership of the AKCPA. The deadline for receipt of applications is November 20th The Directors will announce the scholarship awards by mid-December.
Current Directors
Stasia Straley, CPA
Evelyna Caldwell, CPA
Renee Bergeron, CPA
back to top