May 2016 AKCPA Newsletter
May 27, 2016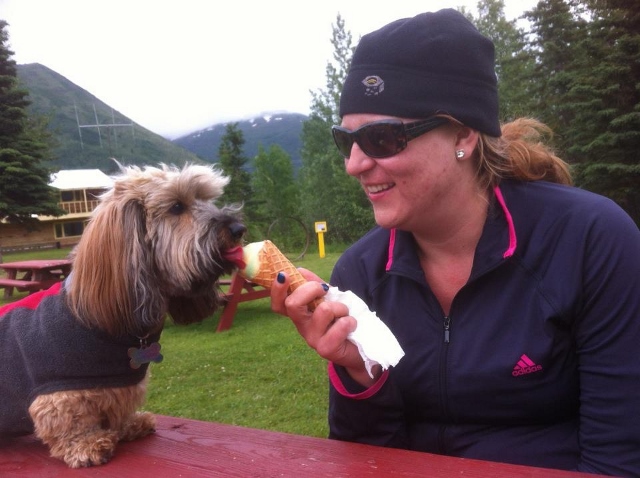 AKCPA President, Rebecca Martin, and her dog, Chewy.
President's Message
MAY 2016
WOW!  What an incredible start to our summer.  I'm sure you are looking forward to the exciting trips you have planned.  I know I am.
I encourage you as part of your plans to add the AKCPA Annual Meeting to your summer agenda.  It's coming up next week and there's still time to register.  The meetings committee has done another excellent job in planning the CPE and our dinner adventure.  NextGen is hosting a bowling event on Wednesday and I can't wait to see you in your best dayglow enhanced by the black lights at Center Bowl!  At the business meeting, we will discuss our accomplishments over the past year and our goals for next year.  Come see where we're headed next as AKCPA is committed to providing every member support, training, and leadership in our state and nationally with the AICPA.
I look forward to seeing you next week and hearing your ideas on how AKCPA can better serve you!
Rebecca Martin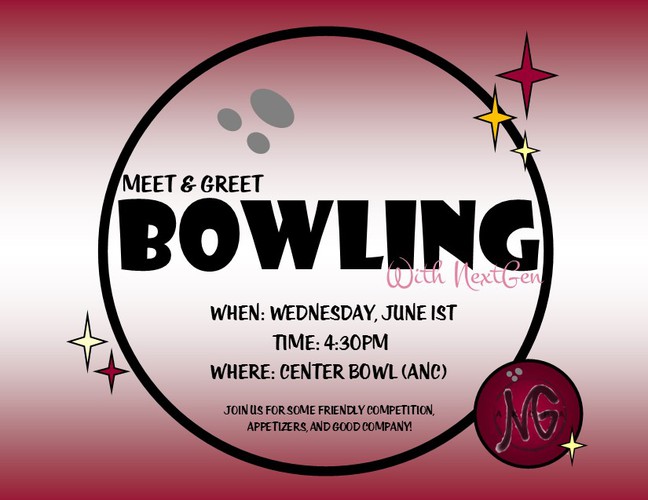 AKCPA 2016 CPE Catalog
You can print the AKCPA 2016 CPE Catalog by clicking on the link below.  It is also available on the society website under the news section in a pdf format for your convenience to print out and plan your CPE for the coming year. 
Exclusively available to AKCPA Members are several Value CPE Options:
Early Registration - Register by June 1st and receive a $50 discount on each 8-hour CPE program and $25 for each 4-hour CPE Program.
Season Pass (for individuals) - You cannot find a better CPE value than the Season Pass for only $1,350.  The Season Pass allows you to take up to 48 hours of CPE from June 1st through December 31st. 
Season Tickets (for companies or firms) - The Season Ticket book is only $2,500 and can be used to register individual members of your company or firm for ten 8 hour CPE programs from June 1st through December 31st. 
Complete CPE Policies and Information can be found on the society website at www.akcpa.org under the CPE tab or by following this link http://www.akcpa.org/cpe/policies.
EDGE Registration Discount
The AKCPA has an EDGE registration special discount code for members! Just enter the code EDGEAK for a $50 discount when registering!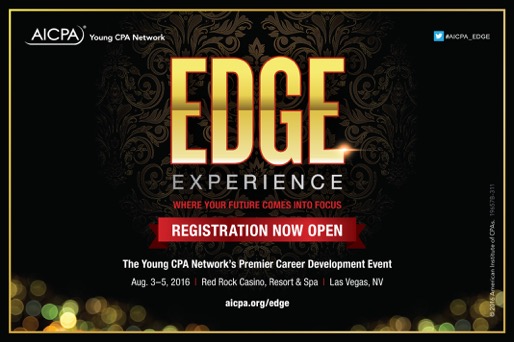 Renew your AKCPA Membership Dues Today!
Photos of May 19th Fairbanks Luncheon with the IRS Advocate Service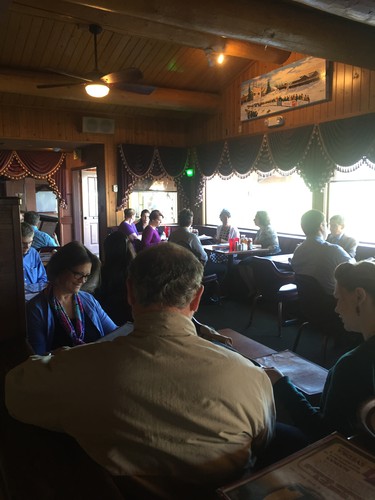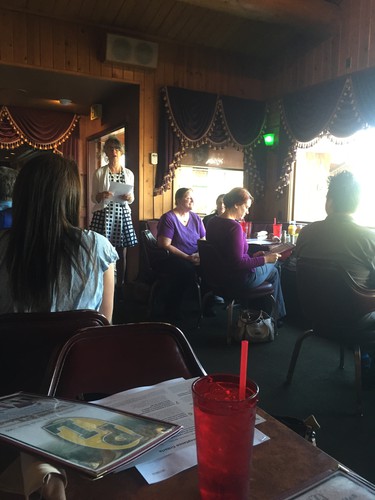 The 2016 AICPA PCPS / CPA.com National MAP Survey is here!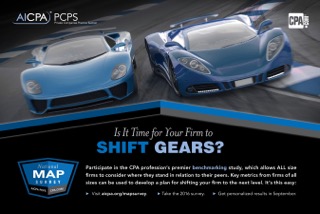 The country's largest CPA firm practice management benchmarking survey is now live.
This survey is brought to you by the AICPA's PCPS (Private Companies Practice Section) and CPA.com, who are pleased to welcome back Aon Insurance Services as a proud survey sponsor.
Targeted benchmarks include billing rates, chargeability ratios, compensation, and other key performance indicators. The value of these benchmarks depends on broad participation among CPA firms.
The survey is open to all CPA firms* – please participate!
If you participated in 2014, you will receive an email from mail@dynbench.com with login credentials you can use to access the survey.  If you did not participate in 2014, you can sign up for the survey here.  You'll be prompted for your information will create personalized login credentials at that time.
The survey will close to new participants on Friday, July 15.  For more information, please visit aicpa.org/mapsurvey.  *You do not need to be a member of PCPS to participate.
AICPA / CIMA Joint Venture Ballot
AICPA regular members were sent their confidential ballots via email the week of April 18 from a third-party vote administrator under the name "AICPA Independent Tabulator." If you can't find it in your inbox, be sure to check your spam or clutter folder. You can also have the ballot re-sent by visiting www.directvote.net/aicpa and clicking "email me my login information" at the bottom of the screen.  Ballots are available through June 16. 
Through this proposal, the AICPA and CIMA would maintain their respective membership bodies while integrating operations to deliver a stronger voice for the entire profession – both public and management accounting -- and leverage respective strengths to better serve all members. The new association would represent more than 600,000 current and next generation accounting professionals, providing a stronger defense against onerous regulations that are increasingly originating overseas. With members in 91 percent of the world's countries, the AICPA and CIMA would also have a broader platform to reach the next generation of talent and to explain all the career opportunities that accounting can unlock. 
For more information about the proposal and to hear the persepectives of others, visit www.aicpa.org/horizons.