Members
The Alaska Society of CPAs (AKCPA) serves a growing membership of more than 550 members and accounting professionals in public practice, business and industry, government and education.
The overall mission of the Society is the promotion, upgrading, perpetuation and unification of the accounting profession. Included in the mission is the service to members, the profession and the general public.
Member Benefits & Services
Looking for a new job or someone to fill a position on your staff? The Society's free resume service is available to individual job seekers looking for accounting positions.
Members may participate in their choice of 9 active committees working in a wide variety of areas. Committee service is a direct way for members to contribute to the profession, community, and their own professional and personal self development.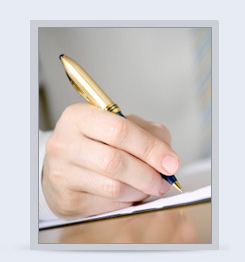 The Continuing Professional Education Programs are among the most highly rated in the nation with the most qualified discussion leaders.
Online referral database available to the public free of charge. It lists participating member firms and searches can be performed by city, size of practice, specialization, and industry expertise.
Assistance to members by AKCPA members when personal disaster strikes which might affect the continuation of your CPA practice.
Client and CPA Mediation Service
AKCPA offers mediation in possible CPA and client disputes.
National and State Representation
Alaska representation at AICPA Council, keeping you informed on hot topic issues such as the NASBA CPE Registry, AICPA Peer Review Program, Key Person Program, and liaison and representation before the IRS. Representation by informed AKCPA lobbyist on legislative issues and matters that affect the profession in Alaska.